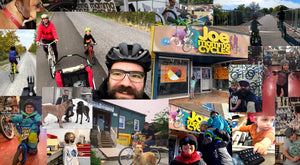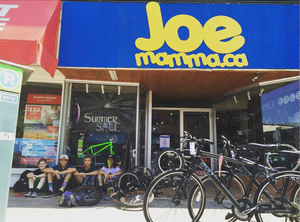 Family owned and operated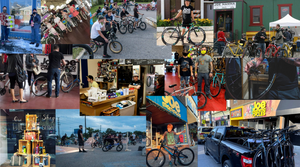 How it started
Founded in 2004, Joe Mamma's primary goal was––and still is today––to fill the void in the selection of quality bicycles of all styles for those that reside in the Ottawa / Gatineau area. 
With a primary focus on quality-made, fun and practical bicycles, Joe Mamma has become the cornerstone of Ottawa bicycle sales. The store's reputation for its courteous and professional nature, along with its incredibly knowledgable and educated staff, has made the store 'the place' for all bicycle enthusiasts across the national capital region.
In addition to the store's extensive selection and knowledge of commuter and cruiser style bikes, Joe Mamma has also become an industry leader in BMX bikes, parts and accessories. The store's staff is comprised of a multitude of talented, professional riders that impart their knowledge and love of the sport for all those within the BMX community. Their personal and ever-vigilant commitment to the sport of BMX make Joe Mamma the standard for everything BMX in the Ottawa region. 
And of course, the store wouldn't be where it is today without the customers that frequent the store. Joe Mamma is proud to have received a multitude of 'best of awards' touting Joe Mamma as one of the regions greatest stores.
Joe Mamma Cycles does its best to give back to the community as much as we can. We love to get involved with local charities and recently donated helmets to a program called Cycling without Age. Supporting CHEO is important to us, and if you have your tires topped up in store, 100% of the fee we collect goes directly to CHEO. On Helmet Day we take the portion of our proceed that would offer a blanket discount towards buying helmets for local programs like Trips for Kids. It is our goal to be a positive force in the community that we get so much from, supporting charities, local athletes and participating in the local economy.
JOE MAMMA BMX
Ottawa and the surrounding area has an amazing BMX community. Joe Mamma Cycles has grown along with the sport in our community and we look forward to continue to support local riders.
Shop BMX
JOE MAMMA SERVICE
Joe's Garage has been helping our clients to keep riding for over 15 years. We pride ourselves on offering great service with convenient turn around time with our by appointment service.
Book your service appointment
JOE MAMMA SELECTION
We work very hard to make sure that we offer a selection of bicycles, gear, parts and accessories for Ottawa area riding, taking advantage of new technology innovations and style within the cycling industry.
See what's new